The Fair Traders Competition
I've had this idea for a kinda competition. Open to anyone with something to trade. (I got the idea really from Indri's and JCs - Cupcake challenge - Where I think JC popped Indri's cherry!?).
All you do is offer up a possession to trade and wait for a player to post a challenge with a possession of their own.
The possession has to be something you own and cherrish (or if you really want to - something you'd really like to own), the value isn't important.
To make this work you'd have to have a piccy of your possession (or one off a google search!), the piccy would have to be around 60x90 pixles (same size as medals).
Just make sure you have you name clearly printed on it!
Anyone wanting help from an adult in making a piccy just ask, I'll see if I can find one.
(If you really want to have a go but have no means of making a piccy just put a request down and I will have a go).
Winner gets to keep the losers possession and show it off in their sig, after that you can either rechallenge (with another possession) to try and get it back or challenge another with another possession!
Once you've won someones possession you can then offer it up for another to challenge you for it, or another of your own.
Normal rules apply -
Make them friendly challenges.
- The player accepting the trade offers the challenge.
- 20fp.
- 30 turn.
- 30 day.
- Open race.
- Random medium map.
No refusal on the random map.
Time-outs - You win possession.
Draw- Swap possessions.
This is just be a play for fun competition, really handy for players who don't have the time to play full on tourneys but would like a friendly with something to play for.
(just so you are aware, the 'trading' of possessions is just in the
cyber sense
!)
**If you are able to win and hold onto 5 possessions you get a 'Fair Trader Badge' to keep**

(thanks to Duke Garland for the help, I made my own image and ribbon colour in the end!)
The Fair Traders
LastBullet (1 possession - Gun)
*
Duke Garland
smart bunny (2 possessions - Watch, Drakes)
**
Limavictor426 (3 possessions - Bday Cake, Puppy and Mirror)
***
Hraz
fatcatfan
Dancing Destroyer
Knowman (2 possessions - A Better Half, Whiskey and remote)
***
Ugly Toy
Deestan (2 possessions - Headphones, Pony)
**
JarnoF
Jaques Cartier
PelleTM
*This is an ongoing competition, new traders welcome, feel free to enter a possession and get trading!
______________________________________________________
If you'd like to have this scroll in your sig. instead of the piccys, just copy n paste into your sig. -

EZboard code:
[*link=http://p069.ezboard.com/fcodogamesfrm44.showMessage?topicID=90.topic newwindow][*img alt=Fair Traders noborder]http://img.photobucket.com/albums/v374/la5t8ull3t/imafair.jpg[*/IMG][*/link]
Just remove the 4 *'s from the above code for it to work properly!
______________________________________________________
=Now owned by LastBullet

=Now owned by smart bunny

=Owned by smart bunny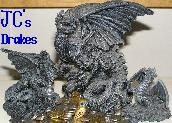 =Now owned by smart bunny

=Owned by Limavictor426

=Errrr, now knowman has the loverly lady!

=Now owned by Deestan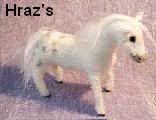 =Now owned by Deestan

=Now owned by knowman

=Now owned by Limavictor426

=Now owned by knowman

=Owned by Ugly Toy

=Now owned by Limavictor426

=Now owned by Limavictor426
Deals being traded
: (Updated: 24.06.07)